Cherryman Office Furniture * Brands We Love
Cherryman office furniture is classic and also able to be completely customized to your needs. It's the perfect line for those who like that classic wood office look. Their new Verde line is more modern with the darker wood look. It comes in espresso and latte.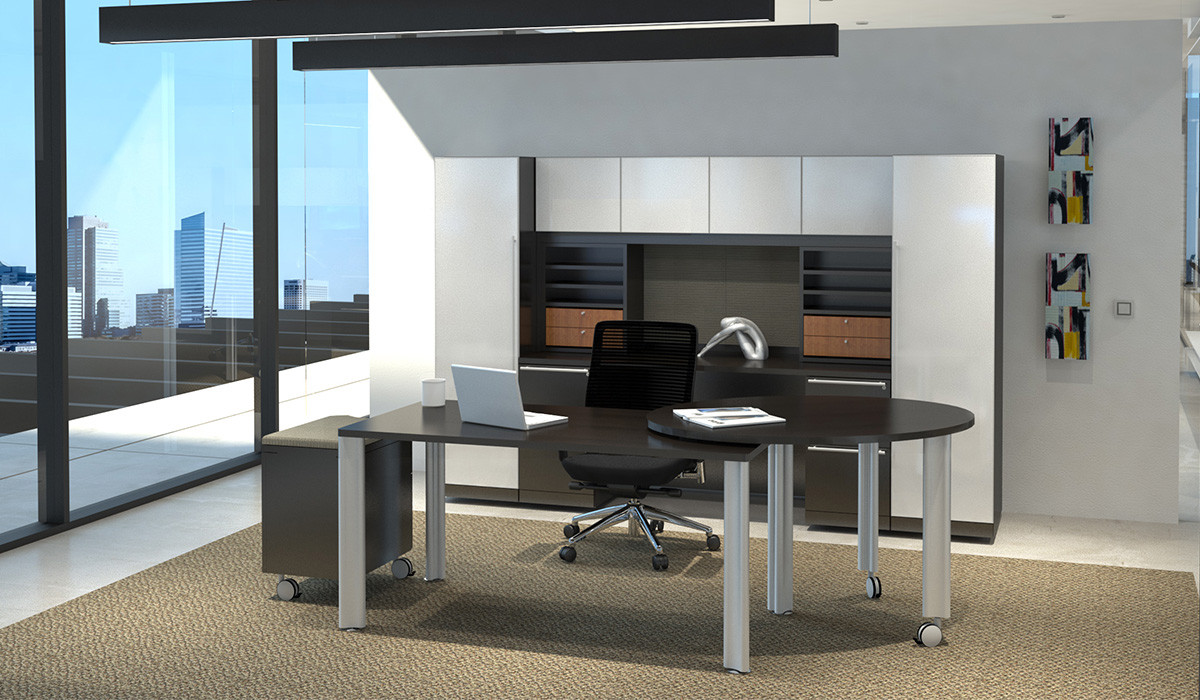 This option is perfect if you'd like to move things around. It has wheels so you can move it out of the way when you're not using it. Perfect for small offices.
Does your office need an update? Give us a call to schedule your complimentary space planning appointment today.